About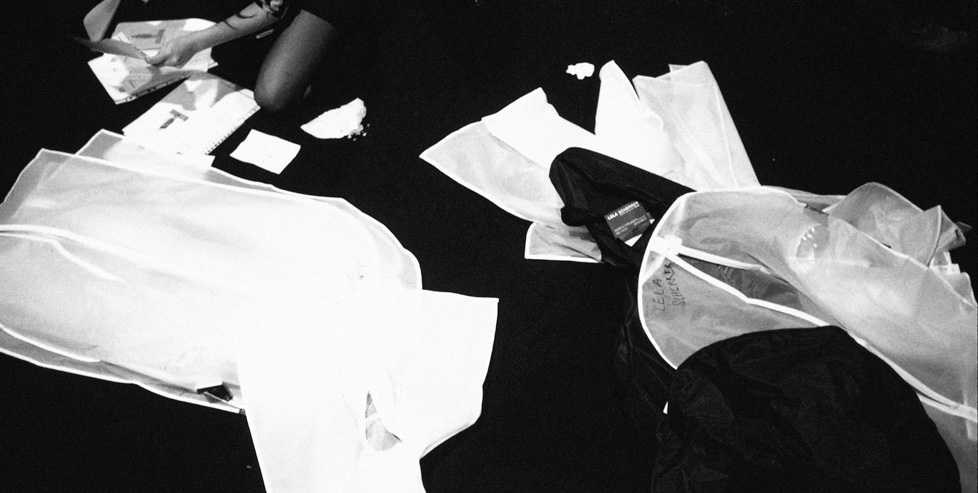 Swiss born fashion designer Lela Scherrer established her independent studio for fashion and concept design in Antwerp/Basel in 2002.
She launched her seasonless collection – clothes without expiry date – showing her personal creative vision. The collection pieces are available by order, one-of-a-kind-pieces as well as in small series, each piece handmade in Switzerland to satisfy the needs of her customers. The collections are characterised by a tailor-made approach, delivering garments to the highest standards of quality and design. > COLLECTIONS
Her work assignments in the field of fashion and concept design include collaborations with Antwerp Six designers such as Walter van Beirendonck and Dries van Noten, companies like ELLE, Wim Neels and various commercial brands. Moving into broader design fields Lela is developing interior designs, creating staff outfits for highly esteemed companies and museums as well as costume designs for theatre companies in Switzerland and Belgium. Lela holds assignments as a brand portfolio and design consultant in the retail field. > COMMISSIONED
She is a guest lecturer at various universities of art and design in Switzerland and abroad where she is likewise involved in the field of design research. Lela is a jury member in various design commissions and contests.
To be on top of things Lela keeps pursuing projects in order to challenge her creativity. All of her work explores boundaries, venturing into collaborations with artists and designers that brought her national and international awards.
Lela Scherrer, Fashion and Concept Design
Aescherstrasse 29, 4054 Basel, Switzerland, Mobile +41 78 814 26 93
info@lelascherrer.com